A Cape Cod Studio – Resource for Textile Art, Decorative Painting, Collector Quality Doll Clothing, Needle Work & Mixed Media Adventure
By Linda Jean Peterson
My Cape Cod Art Studio –  full of textiles, paints, threads, dyes and day dreams.
The rich natural world and art heritage of Cape Cod, New England and the Universe influence my creative spirit.  My custom designer soft sculptures, art quilts, whimsical textile art, mixed media surface designs, doll clothing and hats, needlework accessories, art in motion, and other hand painted and hand crafted curiosities are created to express my joy and sense of wonderment.  The Coastal influence of Cape Cod and the seashore is never far away. 
Welcome to Cape Cod Art Studio.com. Come in – join me in The Quest for inspiration, style and  new techniques.  Discover! 

Textile Art & Mixed Media Surface Design
Custom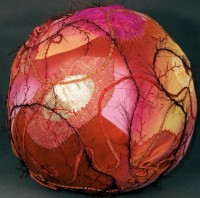 Designer Pillows, Soft Sculptures, Art Quilts, Textile Art, and Needlework Accessories 
Are unique, custom designed and hand crafted.  Made to be touched and explored.  Often hand painted and embellished using a great variety of techniques I have explored over the years.
Machine and Hand Stitching
Embroidery and Ruching
Baubles and Beading
Mixed Media and Found Objects

Decorative Painting & Folk Art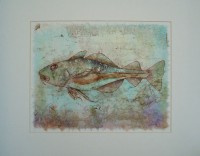 My Decorative Paintings & Folk Art are designed and painted on a variety of surfaces. The paint medium is determined by the surface and the look and feel I am trying to achieve.  These could include: 
Oils
Acrylics
Watercolor & Texturing Products       
Featured are  Unique Watercolor Batik Paintings on Japanese Rice Paper using watercolor or acrylic gouache.
Sunshine's Boutique & Mad Hatterie 
Hand Made One of a Kind Collector Quality Doll Clothing for your 18″ Doll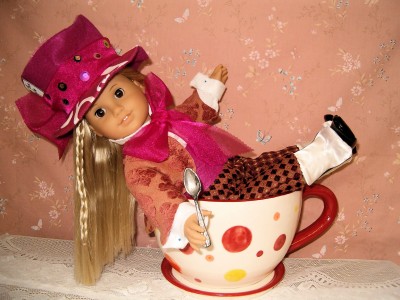 A Treasure Map of Information and Ideas
The Creative Spirit that came before us
What and How we see in our world
Deciding what to do with our Inspiration
Executing the plan
All images are the copyrighted property of the artist.  Any reproduction is prohibited by law without the express written permission from the artist.